This
post
was originally published on
link to post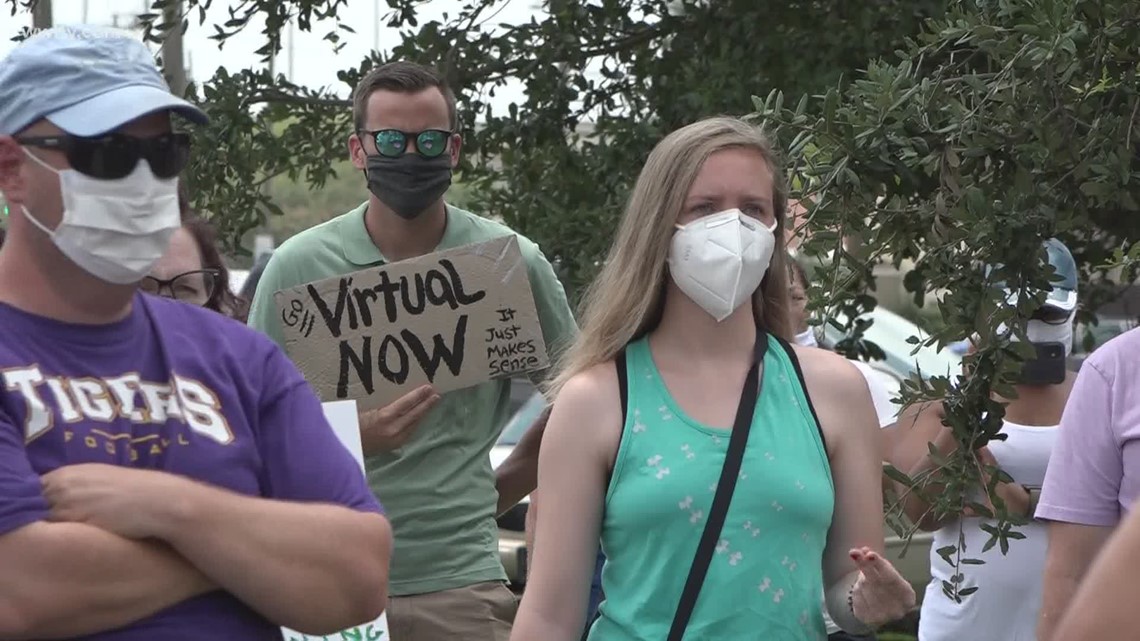 Dr. James Gray said the schools are waiting to work with Ochsner on a 15-minute rapid test.
JEFFERSON PARISH, La. — Jefferson Parish Public Schools Superintendent Dr. James Gray has announced the delay in schools opening until August 26 when he says a rapid, 15-minute test will be available to teachers and students who show signs of the disease.
Gray said that the rapid test from Ochsner will not be available to the schools until August 26, so the school year won't occur until that time. Schools were supposed to begin this week.
Jefferson Parish schools have been embroiled in a controversy as teachers and many families said schools should be delayed while the parish and state are seeing high levels of cases.
Last week, as teachers came back to the classroom, many discovered for the first time that they would be teaching virtual and in-person students simultaneously. Some teachers – a small handful – tested positive for COVID-19.
Other teachers received a 16-ounce bottle of hand sanitizer and a box of masks as their protective equipment and were not told when or how the supplies would be replenished.
After just two days of being back in the classroom, a "handful" of teachers had already tested positive for COVD-19.