This
post
was originally published on
link to post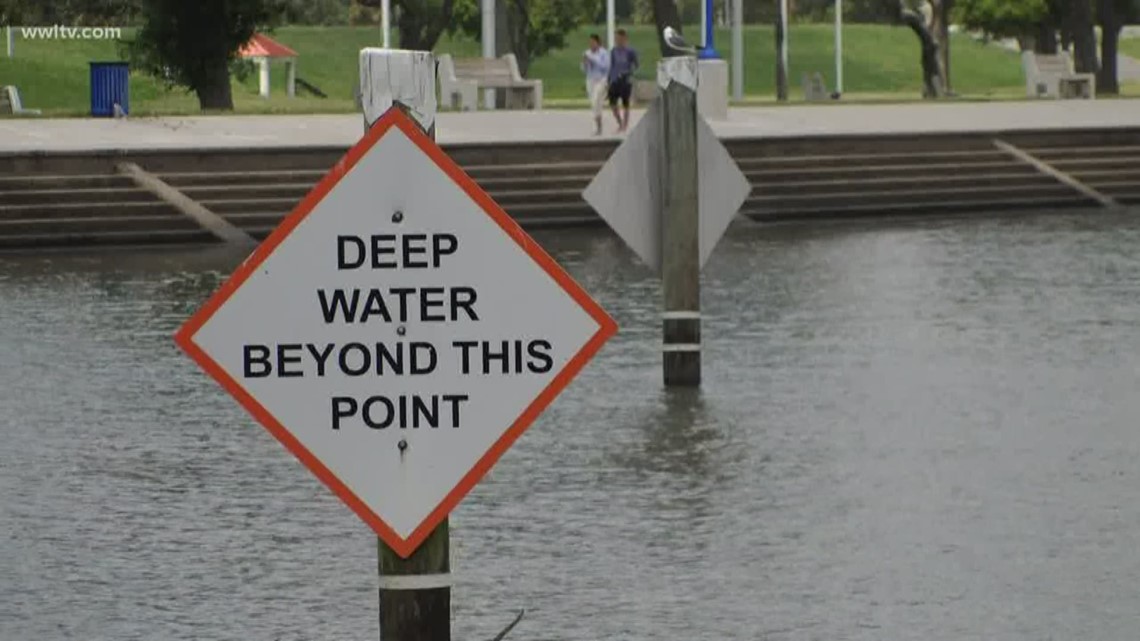 NEW ORLEANS — A large alligator was spotted this weekend in Lake Pontchartrain on the south shore, in an area that's popular for picnics and walking your dog.
The sighting was along Lake Terrace Park. That's close to where Paris Avenue meets Lakeshore Drive. Experts believe they know why there could be more gator sightings.
"It's very scary. I wouldn't swim," said Martha Byrd who regularly walks her dogs along the lake. "I'm going to be more vigilant."
Dr. John Lopez with the Lake Pontchartrain Basin Foundation estimates the alligator was 10-feet-long. He believes it most likely flushed out from the Bonnet Carre spillway, which currently has 148 open bays.
"A large alligator, it's more likely that it got washed out. I don't think you'd normally expect to see that," Lopez said. "It could carry a person much less an alligator."
ALSO: 'I'm out of work:' Open Bonnet Carre Spillway hurts local fisherman
Alligators like fresh water and according to Lopez, salt levels in Lake Pontchartrain have dropped since 2009 when the Mississippi River gulf outlet closed.
"I mean it's not a perfectly fresh body of water, but its gotten a little fresher," Lopez said.
Alligators don't permanently live in the lake, but they are nearby in wetlands or bayous. While the spillway opening could contribute, they may venture out during summer months anyway when they're more active.
"They might go out in a warm body to feed," Lopez said.
Lopez advises to never feed a gator, keep your dogs away, and stay aware because you may spot more gators especially while the spillway is open and the water is a little fresher.
"Once the closure happens it takes two to three months for the salinity to rebound," Lopez said.
ALSO: First time ever – Bonnet Carré Spillway opens for 2nd time in one year