This
post
was originally published on
link to post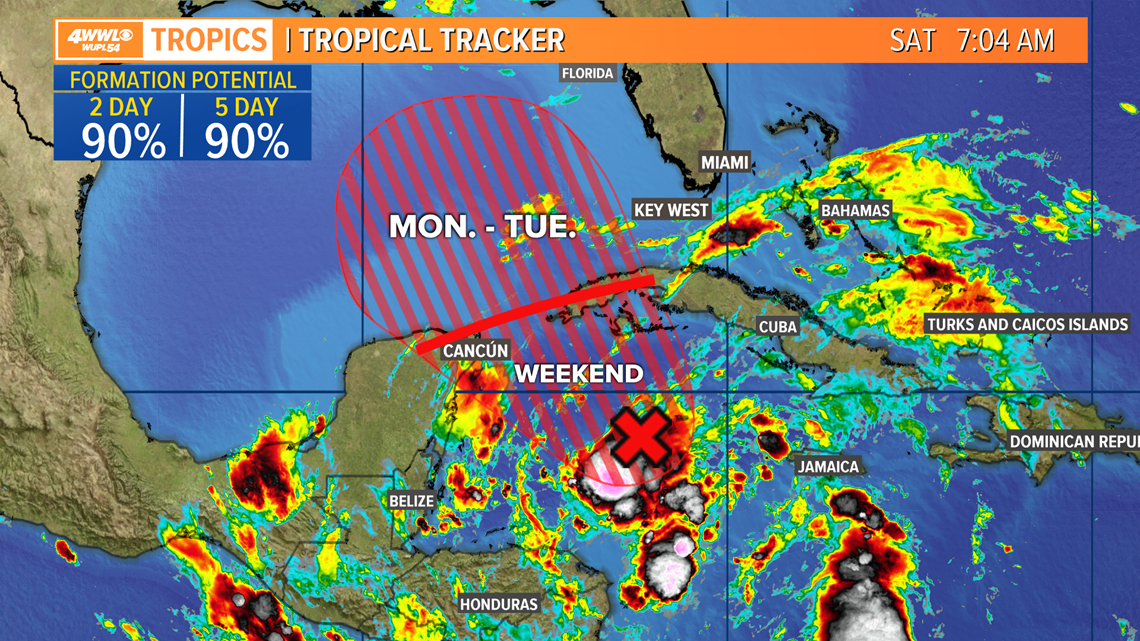 NEW ORLEANS — Invest 95L in the western Caribbean is getting better organized and a tropical depression will likely form this weekend. The forecast shows it moving to the NW into western Cuba & then into SE Gulf of Mexico early next week. Forecast models are showing some development with this and moving into the Gulf of Mexico.
Right now it is too soon to say where the moisture from this system will end up, but there will be a strong cold front moving across the Gulf by the end of next week. The setup will draw the moisture and the system toward the northern Gulf Coast, but the timing of the cold front could deflect it eastward away from Louisiana, but the timing has to be right. Needless to say, we will be keeping a close eye on how this evolves over the weekend and next week. If it does bring impacts to the area it would be around Wednesday.
VIDEO: Latest projected track, computer models
► Track the tropics with live updates delivered directly to your phone. Text APP to 504-529-4444 to download the FREE WWL-TV News app now or find us in the iOS App Store or Google Play.